From 21st to 23rd of May, 2019, the delegation of University of Agriculture and Forestry, Hue University (HUAF), led by Assoc.Prof.Dr. Le Dinh Phung- Vice Rector, visited and worked with Nafoods Group in Nghe An to develop the contents of cooperation. This is a big group producing and trading in the value chain of vegetable and fresh fruit products and global processing.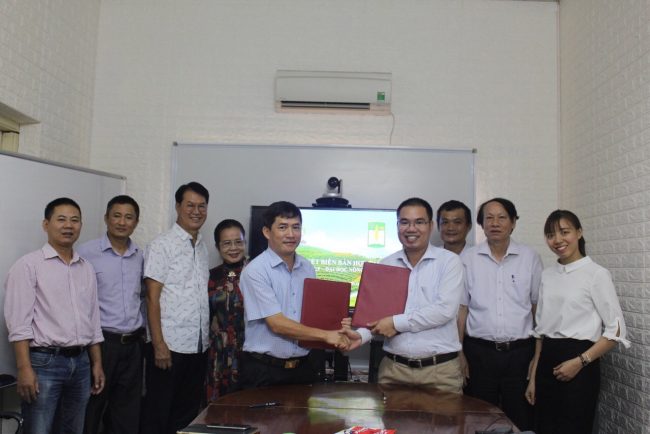 After visiting the high-tech of production area of passion fruits, Nafoods Agricultural Research and Development Institute in Que Phong and Naprod's vegetable processing factory in Quynh Luu, the delegation of HUAF had a working session with Nafoods leaders. Two sides shared information and needs of development and capabilities of cooperation.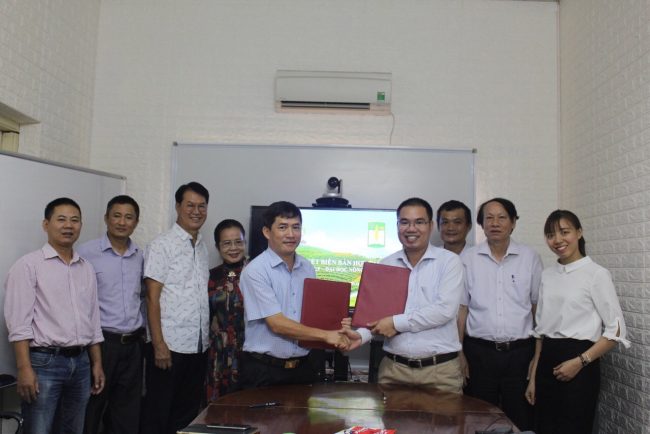 At the end of the meeting, two sides signed a cooperation agreement on training, scientific research and technology transfer between HUAF and Nafoods Group with the aim of using and promoting human resources of two sides to develop business and production activities of enterprises and improve the quality and efficiency of training, scientific research and technology transfer.