At the meeting, the delegation from Kaohsiung University, Taiwan introduced graduate programs for international students to HUAF.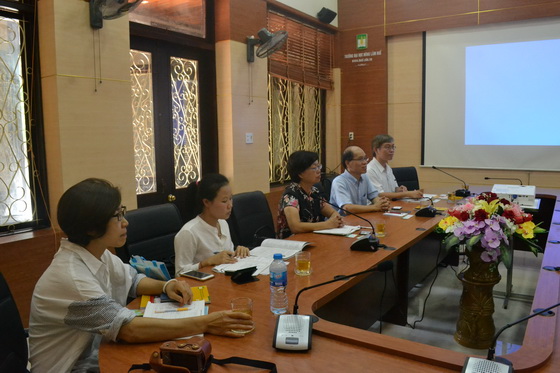 The delegation of Kaohsiung University, Taiwan at the meeting
After that, leaders of HUAF said that many staff of the university have attended graduate programs at some famous universities in Taiwan, such as: Pingtung University, Chengkung University ... In addition, Assoc.Prof.Dr. Le Dinh Phung emphasized that they participated in several research projects with universities in Taiwan. This was good information and opportunity for staff of Faculty of Engineering and Food Technology to study graduate programs at Kaohsiung University, Taiwan with equivalent fields such as: Engineering, Electronics, Mechatronics. Furthermore, leaders of HUAF were also interested in applying for scholarships for international students, study programs, internships, accommodation, and so on.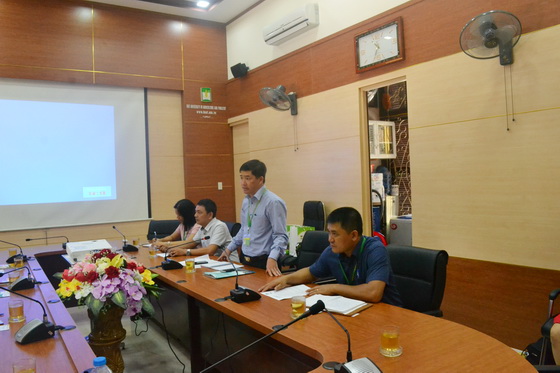 Assoc.Prof.Dr. Le Dinh Phung- Vice Rector of HUAF hosted at the meeting
Moreover, the delegation from Kaohsiung University, Taiwan answered necessary information so that HUAF could disseminate to its applicants.
At the end of the meeting, the two sides expected that two universities would discuss in details in order to sign a memorandum of understanding on international exchange programs as committed.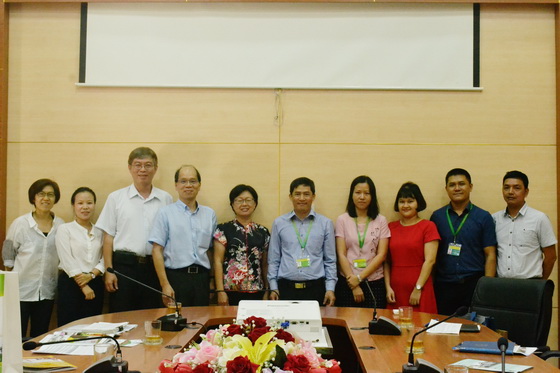 Taking a photo together