Other participants of HUAF included leaders from departments (Department of Science, Technology and International Co-operation; Department of Student Affairs); leaders of faculties (Faculty of Animal Science and Veterinary Medicine; Faculty of Agronomy; Faculty of Engineering and Food Technology).
At the meeting, Assoc. Prof.Dr. Le Van An introduced internship programs for students in the country and internationally that HUAF has done for years. He suggested that Okinawa Union, Japan should provide HUAF with the necessary information on the internship programs such as the number of students participating in the program, the beginning of the program, selection process, specializations of students, benefits for students, and so on.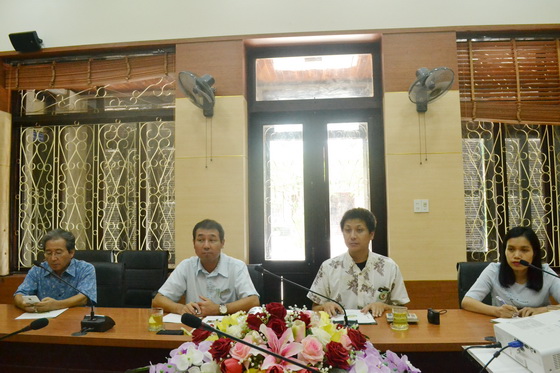 After that, Okinawa Union, Japan introduced the internship programs in Japan, such as the fields of the Union, work location, conditions of participants in the internship program, procedures of supporting students ... so that HUAF could master the information and help the Union select suitable students for the program.

At the end of the meeting, Okinawa Union, Japan hoped that two sides would sign a memorandum of understanding on exchange programs to be implemented in the future.