Attending the closing ceremony, to Hue University, there was Assoc. Prof.Dr. Nguyen Duan – Chairman of Trade Union of Hue University;
To HUAF, there were: Dr. Dinh Vuong Hung - Chairman of HUAF council; Assoc. Prof.Dr. Phung Thang Long - Vice Rector, MSc. Le Trong Thuc – Chairman of Trade Union of HUAF; representatives of leaders from units.
This was an activity to celebrate the 43th anniversary of the Southern liberation, unification of the country, and the opportunity to encourage the movement of football throughout the university.
Speaking at the closing ceremony, MSc. Le Trong Thuc congratulated the teams who had best performances in the competition.
The final results of competition were awarded in the following:
The first prize belonged to the Faculty of Engineering and Food Technology;
The second prize: the Coalition 1;
and the third prize: the Faculty of Fundamental Science and the Faculty of Animal Science and Veterinary Medicine.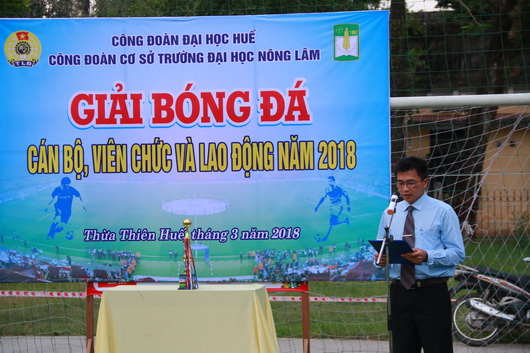 MSc. Le Trong Thuc stated at the ceremony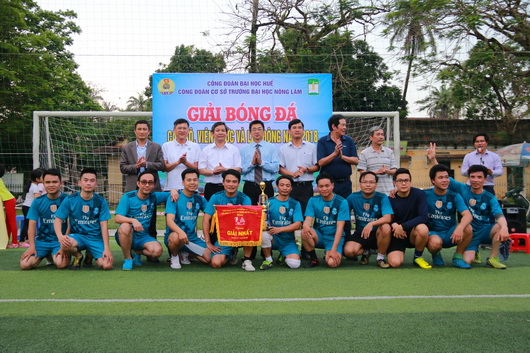 The first prize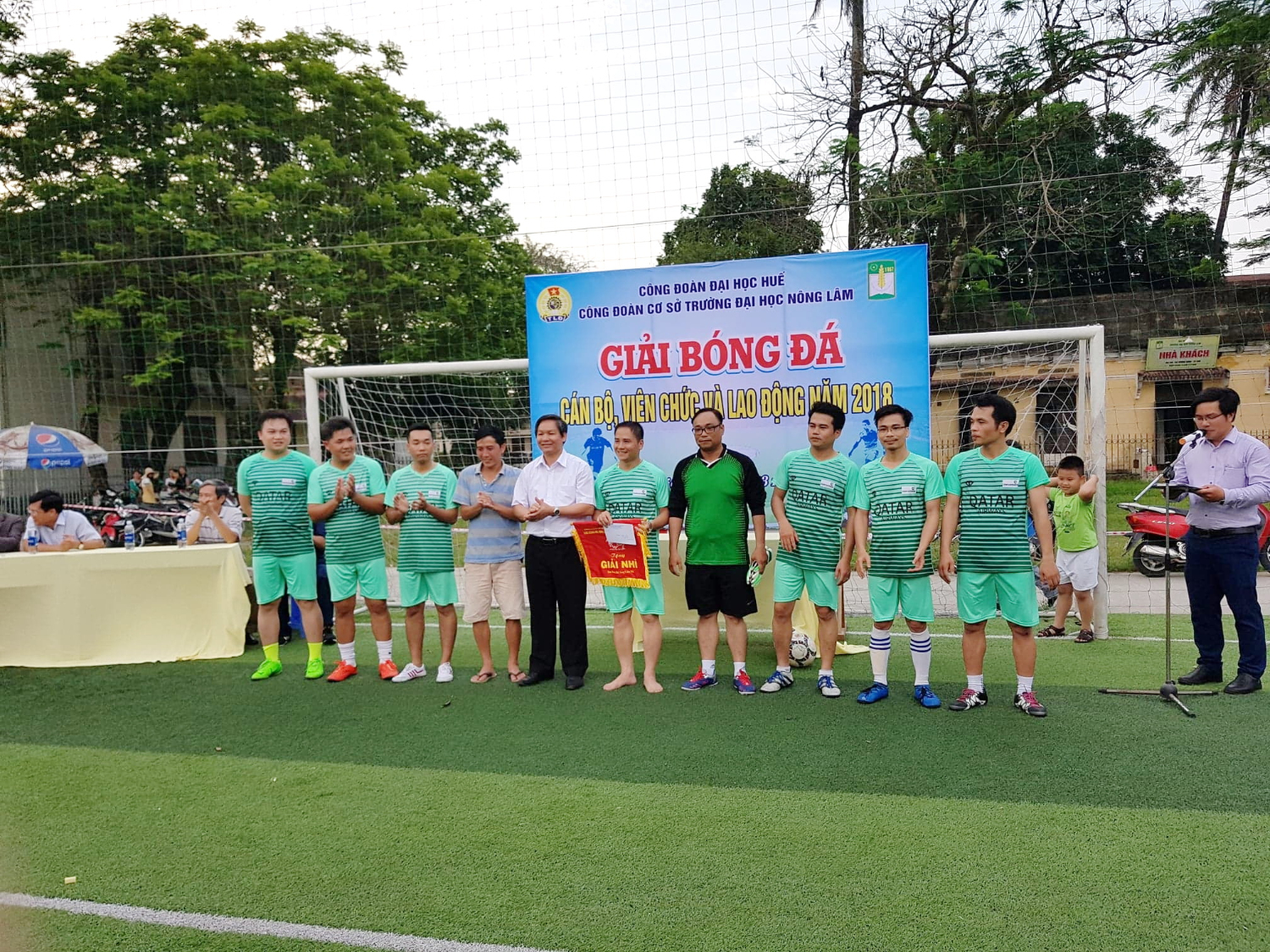 The second prize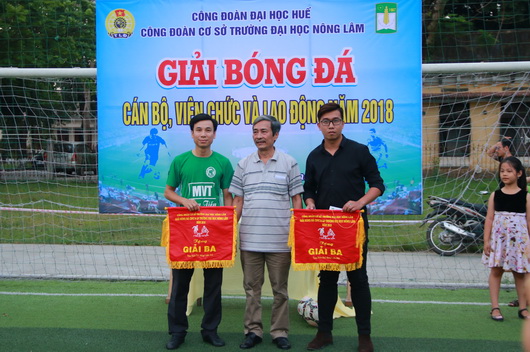 Teams got the third prizes