Attending the workshop were the representatives from the Nong Lam University of Ho Chi Minh City; Animal Breeding Center of Quang Ngai Province; Sub-Department for Animal Husbandry and Veterinary Medicine, Center for Agricultural Extension, Sub-Department for Fisheries of Thua Thien Hue Province; scientists from the Faculty of Animal Science and Veterinary Medicine and the Faculty of Fisheries (HUAF).

The representative of the VLIR-IUC Program was Dr. Nguyen Xuan Huy, Deputy Head of Science, Technology and International Cooperation Department (Hue University) - Program Coordinator. The workshop was chaired by Prof. Dr. Le Dinh Phung and Assoc.Prof.Dr. Nguyen Duy Quynh Tram – The Leader and Vice-leader of Component 2, respectively.

Prof. Dr. Le Dinh Phung briefly reported on the results achieved by Component 2 over the past time. Despite facing many difficulties in the context of the Covid-19 epidemic, project members have made great efforts, to ensure the progress of project activities.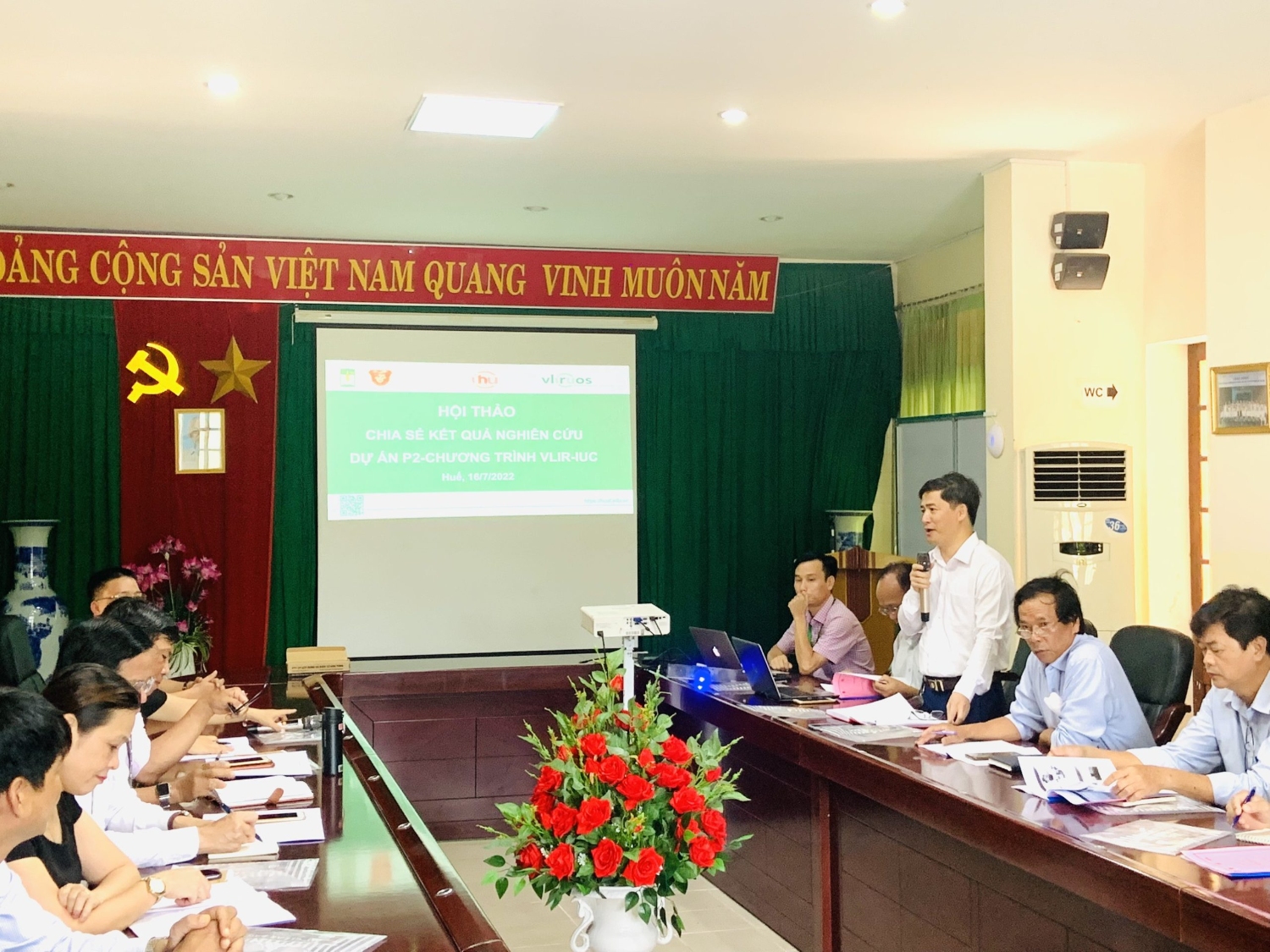 Prof. Dr. Le Dinh Phung delivered the opening speech of the workshop
Six presentations in the field of Fisheries and Livestock were introduced to share the current situation and development orientation of beef cattle and aquaculture in Quang Ngai and Thua Thien Hue, and research results by Ph.D. students and post-doctoral students within the framework of Component 2 in the period 2021 - 2022.
Some presentations at the workshop: