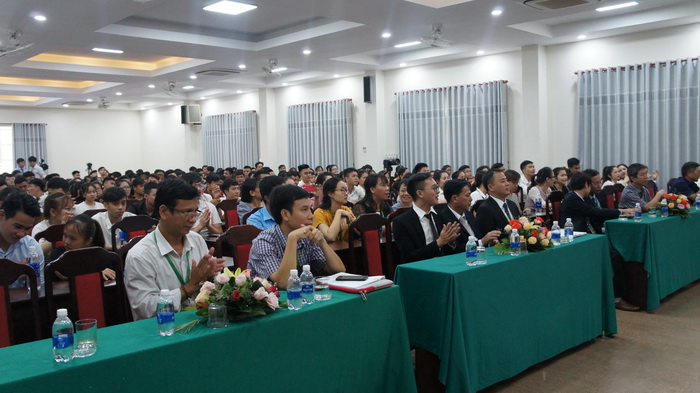 Attending the signing ceremony, from Tan Long Group, there were Mr. Hoang Van Nghia - Director of Human Resources Department, Mr. Hoang Van Chinh - Deputy Director of Sales Department of Quang Nam and Da Nang branches; Mr. Dang Van Quan - Deputy Director of Hue branch.
To HUAF, there were Assoc. Prof.Dr. Tran Thanh Duc – Rector of HUAF; Assoc.Prof.Dr. Nguyen Huu Van - Dean of the Department of Animal Sciences and Veterinary Medicines, the leaders and former leaders of the Faculty and the last year students of the Department.
With the goal of creating favorable conditions for students of the Faculty of Animal Sciences and Veterinary Medicines to have the opportunity to gain access to professional working environment through productive practices, this helps students consolidate and enhance their professional knowledge. Moreover, the cooperation between Tan Long Group and HUAF will focus on the output standards of the training program, meeting the increasing requirements of employers and being able to integrate into the new working environment.
Under the agreement, Tan Long Group will provide scholarships, internships and practical training course with students of the Faculty. In addition, HUAF also creates conditions for Tan Long Group to participate in organizing exchange activities and career orientation programs.