On April 20th 2019, the Faculty of Fisheries, University of Agriculture and Forestry, Hue University (HUAF) in collaboration with the sponsors organized the workshop aiming at Enhancing cooperation between the Faculty and Enterprises in developing the suitable training programs; Building a strong relationship between HUAF and Enterprises to improve the quality of training and create job opportunities for students after graduation; Combining with organizations, businesses and high schools in promoting the specialization of fishery to high schools in the region.
The workshop attracted some leading seafood enterprises in the world and Vietnam.
It mainly focused on discussing the cooperation between the Faculty of Fisheries and enterprises such as: Practical training, internship, recruitment for businesses, applications and technology transfer.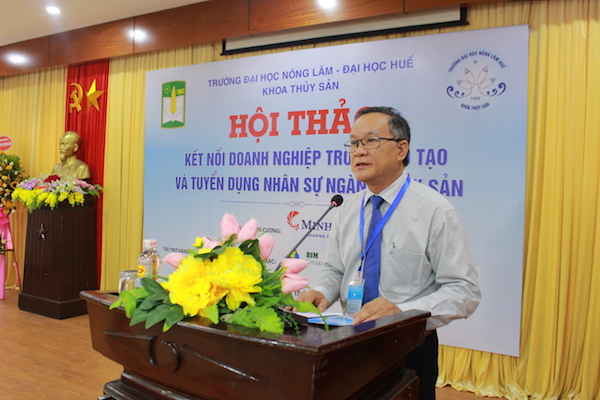 Speaking at the opening of the workshop, Assoc.Prof.Dr. Le Van Dan - Dean of the Faculty of Fisheries said that: After nearly 15 years of establishment and development of the Faculty, it is necessary to develop and connect with enterprises on Aquaculture to take students to do internships. Through the collaborations, the Faculty of Fisheries has achieved outstanding results such as: The rate of graduated students who have the right jobs in fishery is highly appreciated; Students are able to improve their professional skills; Teaching contents are always updated. However, there are still many shortcomings that need to be changed such as students' skills, the training programs and so on.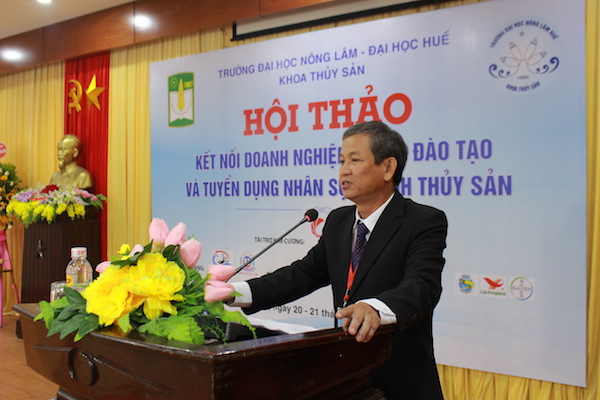 At the workshop, some presentations presented by representatives of enterprises. Moreover, students participating in the workshop had the opportunity to interact with experts in aquaculture companies.