On June 24, 2022, Faculty of Fisheries, University of Agriculture and Forestry, Hue University (HUAF) hosted the 11th National Young Scientific Conference on Fisheries (ViFINET) with the theme "Sustainable and integrated fisheries development".
Attending the opening of the conference, there were Prof. Dr. Augusto E. Serrano, Jr – University of Fisheries and Ocean Sciences, Philippines; Dr. Tran Dinh Luan – Director of the General Department of Fisheries; Dr. Pham Anh Tuan – Vice Chairman of Vietnam Fisheries Association; Nearly 300 delegates, scientists from institutes, universities and leaders of 15 enterprises operating in the field of fisheries.
On the side of Thua Thien Hue government agencies, there were Dr. Ho Thang – Director of Department of Science and Technology; MSc. Nguyen Dinh Duc – Director of Department of Agriculture and Rural Development; Dr. Nguyen Quang Vinh Binh – Head of Sub-Department of Fisheries; MSc. Chau Ngoc Phi – Director of Provincial Agricultural Extension Center; MSc. Ngo Trung Nhat Quang - Director of Thua Thien Hue Aquaculture Breeding Center.
On the side of HUAF, there were Assoc.Prof.Dr. Tran Thanh Duc - Rector, Head of the Conference Organizing Committee; Prof. Dr. Tran Dang Hoa – Chairman of the HUAF Council; Prof. Dr. Le Dinh Phung – Vice Rector, Deputy Head of the Conference Organizing Committee; Assoc.Prof.Dr. Nguyen Huu Van – Vice Rector and staff, lecturers and students of HUAF.
This is a forum to encourage and promote the movement of students and young cadres to practice and do scientific research; share experiences and strengthen development cooperation between organizations.
In addition, the conference is also a place to connect scientists, managers, and businesses in the field of fisheries, in order to promote the seafood industry to develop stronger and stronger, becoming an economic sector and playing an important role in the development of the country's economy with an ever-expanding scale.
The scientific content of the Conference includes: Genetics and production of aquatic breeds; Aquaculture technology; Nutrition, feed and seafood processing; Aquatic diseases; Environmental, socio-economic fisheries.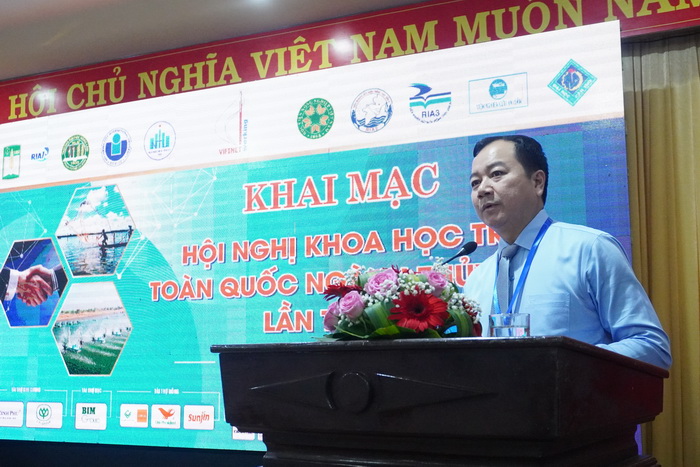 Dr. Tran Dinh Luan – Director of the General Department of Fisheries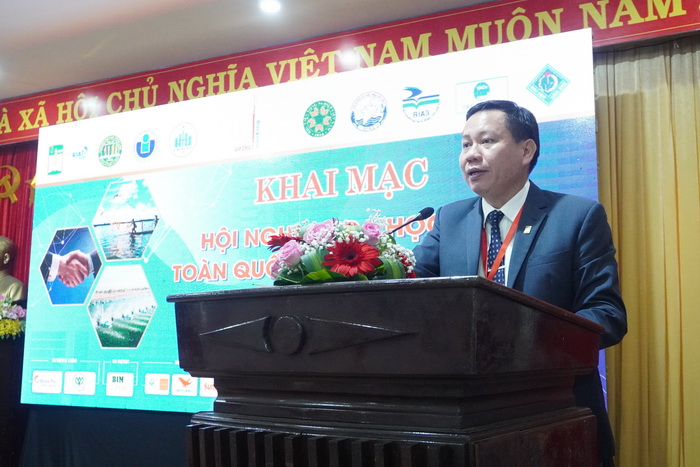 Assoc.Prof.Dr. Tran Thanh Duc - Rector, Head of the Conference Organizing Committee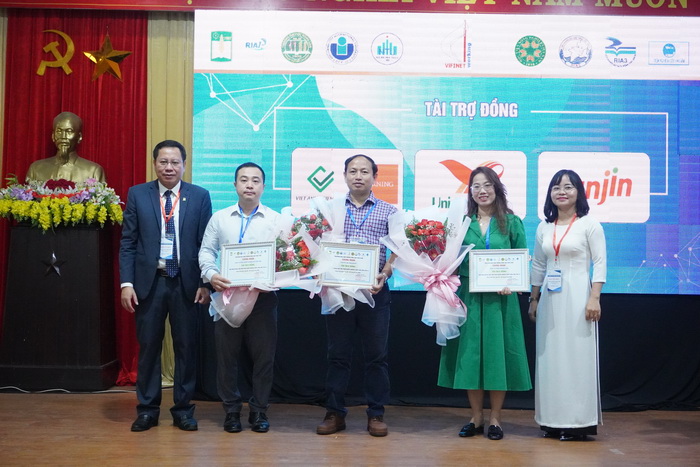 Award of Sponsorship Certificate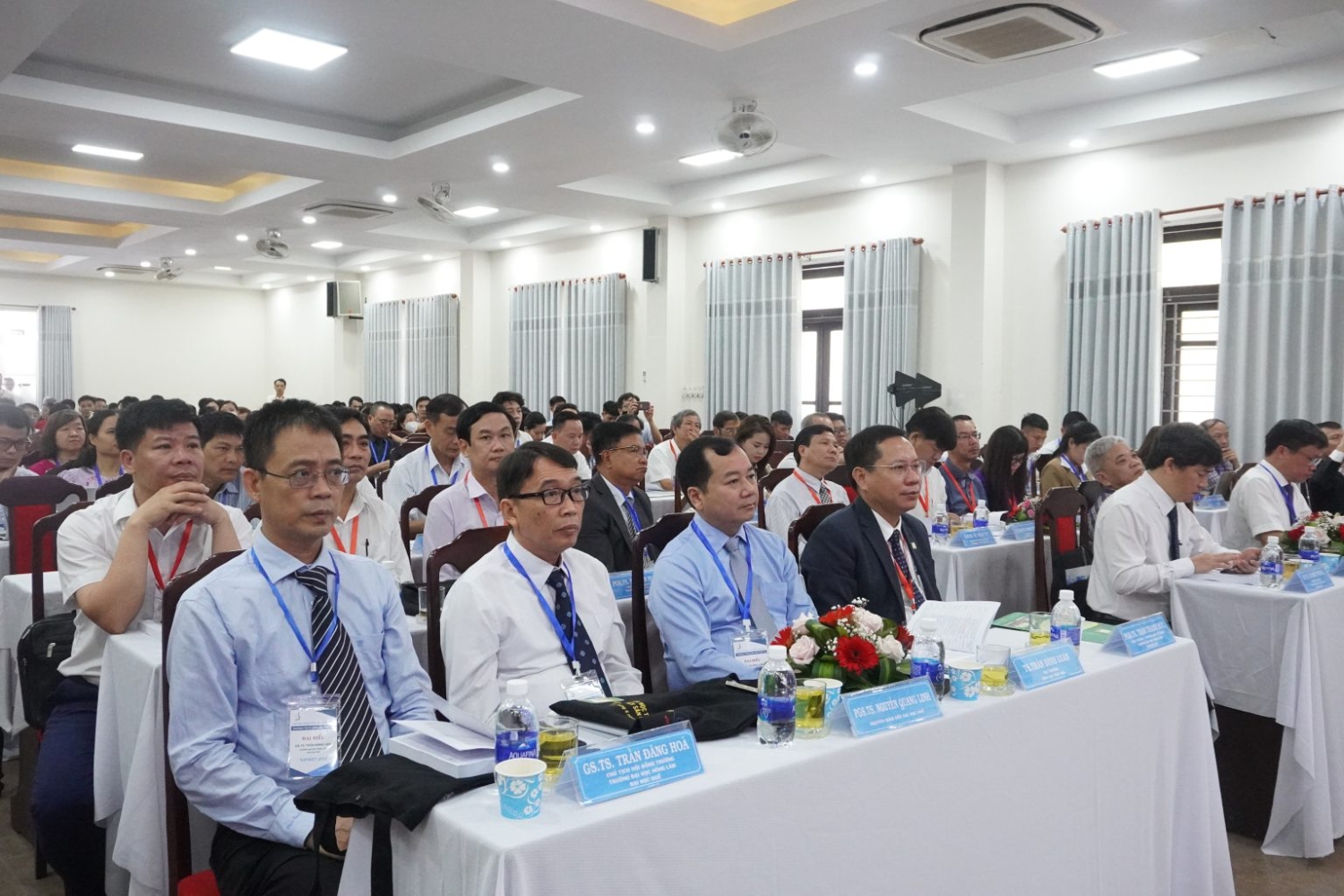 Delegates attending the Conference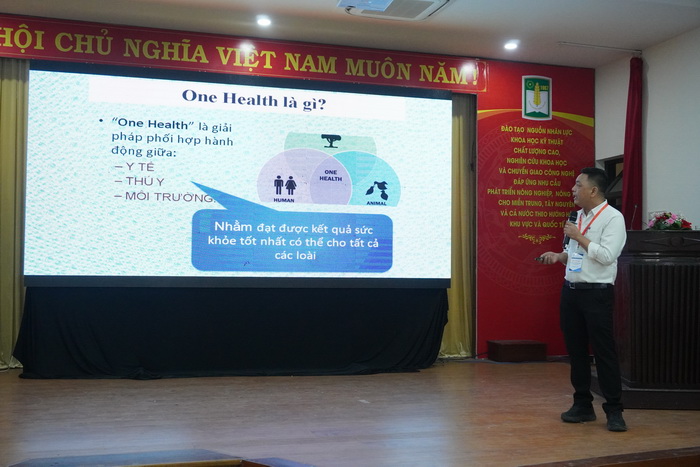 Reporter at the plenary session