Attending the opening ceremony, on the side of Hue University, there was Dr. Le Nam Hai - Vice President of Hue University;
On the side of HUAF, there were Assoc. Prof.Dr. Le Van An - Rector; along with leaders in the Rectorate board; Heads of departments; 243 graduate students and 02 PhD students.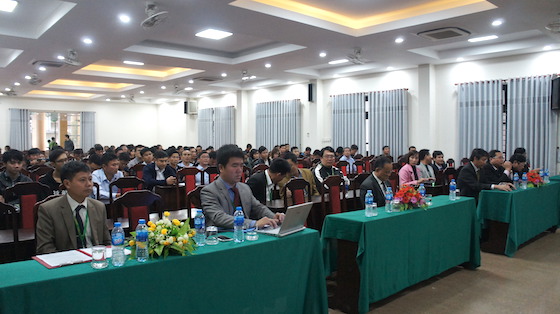 HUAF has 443 staff, including 283 lecturers, 02 professors, 42 associate professors and 58 doctors. The number of lecturers with doctoral or post doctoral degree is 36%. At present, the number of lecturers who are studying PhD degree in the country and abroad is 74. It can be said that this is an additional source of high quality teaching staff in the university in the future.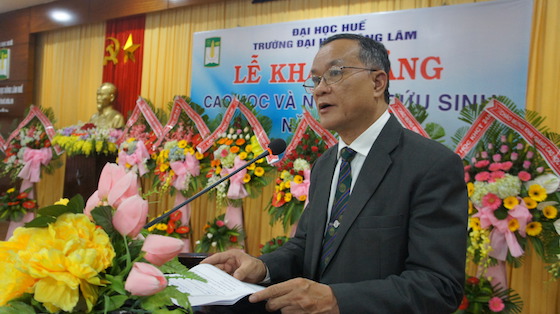 Speaking at the opening ceremony, Assoc. Prof.Dr. Le Van An said: HUAF has attained great achievements in training, scientific research for the central regions, Highlands and the whole country. The university has trained 2116 masters and 38 PhDs for the country, consisting of 02 PhDs from Cambodia and 4 masters from Laos.
Assoc. Prof.Dr. Le Van An hoped that graduates and PhD students would strive to have a reasonable plan in order to gain high results in their studying and researches. Furthermore, HUAF would create favorable conditions for them to study and do research to become good Masters and PhDs in the future.