From the 28th to the 30th of November 2016, the contest of "The Best of Innovators on the Mekong Sub-region Food in 2016 - Food for Athlete" was held by Chalermphrakiat SakonNakhon campus, in Kasetsart University, Thailand.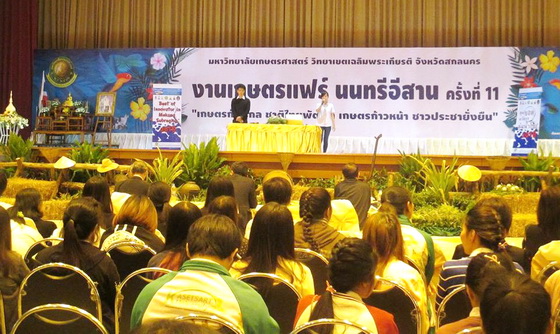 The competition attracted six countries in ASEAN region, in which the Delegation of Hue University of Agriculture and Forestry including one staff member and two students from the Faculty of Engineering and Food Technology. Two technological solutions for processing of products from shallots and avocado were showed by HUAF's student team in the competition.

At the competition, students of each group presented their ideas to audiences and answered all questions from the jury on issues related to technology and the ability to develop applications in reality. Through the contest, the jury highly appreciated HUAF's students by their expertise and skills.

This was a good occasion for students of each university by information exchange, obtaining knowledge about their expertise, and skills. Moreover, the students could have a chance in cultural exchange between countries in the ASEAN region.

After the competition, HUAF will foster the collaboration with Kasetsart University, Thailand by signing a MOU in the near future.