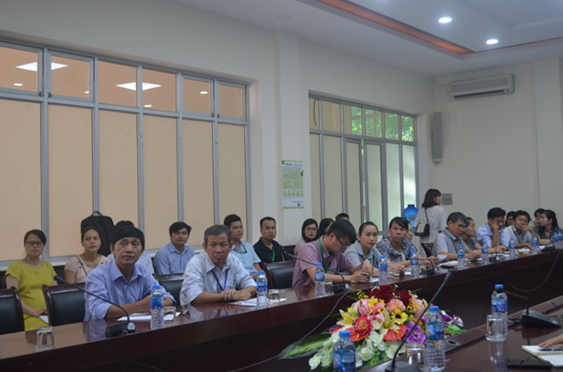 Participants in the training
The main aim of the training that took place at Hue University of Agriculture and Forestry (Vietnam) was to understand the principles of intellectual property rights and copyright protection; to understand different types of Intellectual Property and to be able to prepare a patent registration in Vietnam and internationally; to understand the difference between contractual framework and a contract; to understand principles of internal approval of R&I institutions for research proposals and to create ideas for developing proposals.

The training attracted about 50 participants from HUAF's researchers and staff and Representative of Intellectual Property Office in Da Nang City and Thua Thien Hue province Department of Sciences and Technology .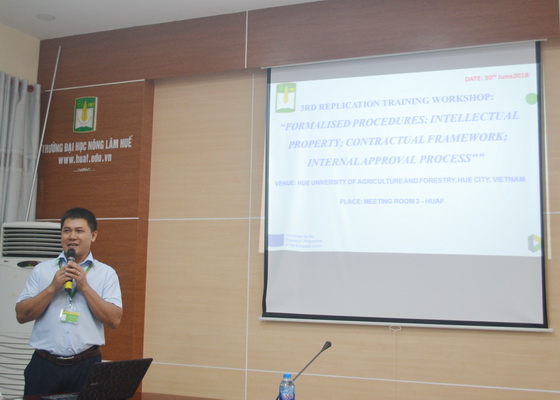 Dr. Pham Huu Ty presented at the training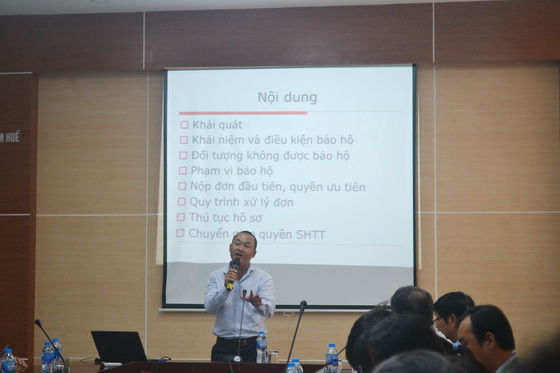 Mr. Nguyen Minh Duc- Representative of Intellectual Property Office in Da Nang city
The following topics were addressed: types of Intellectual Property; clarify the principles of Intellectual Property; how to share benefits from research product commercialization among stakeholders; how to make a contact, how to develop research proposal successfully.
During the training, the participants commented and discussed on the topics actively.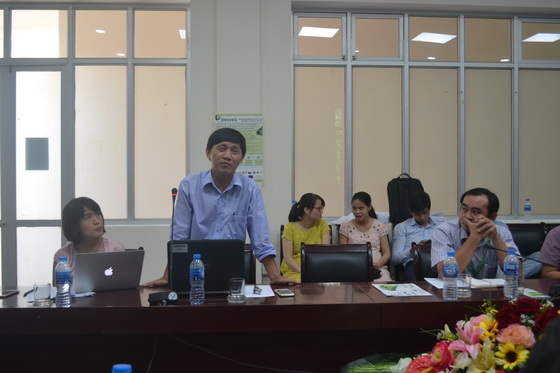 Discussion session from participants