Dr. Ngo Tung Duc- Head Department of Graduate Training- Vice Director of Center for Agriculture Forestry Research and Development (CARD) hosted the meeting.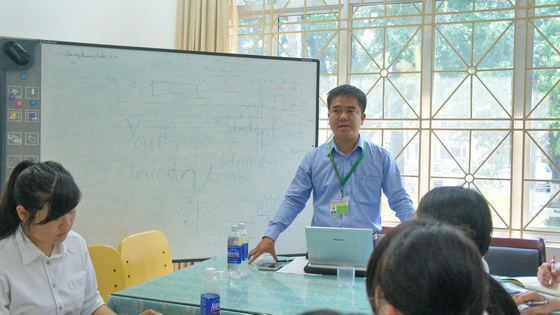 Dr. Ngo Tung Duc stated in the meeting

Other participants in the meeting also consisted of Dr. Pham Huu Ty- Head Department of Science, Technology and International Cooperation, Dr. Tran Thanh Duc- Deputy Head of Undergraduate Training Department and staffs in CARD.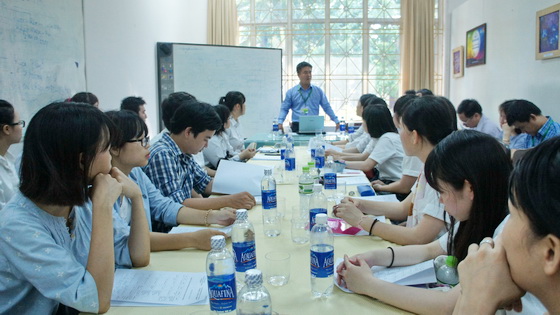 The atmosphere in the meeting

At the meeting, Dr. Ngo Tung Duc presented students exchange programs in HUAF such as students of Kyoto Gakuen High school will study tours in lagoon area in Huong Phong commune, Thua Thien Hue province. Moreover, they will visit to famous places in Hue (citadel, tombs, pagodas…) and enjoy Hue specialties. Therefore, they have good opportunities in finding out Vietnamese cultures in generally.

On this occasion, they will meet with students of Nguyen Hue high school to cultural exchange programs.

As soon as they finish their study tours, they will present what they have got during this course in Hue.

The program will last until 13rd of May.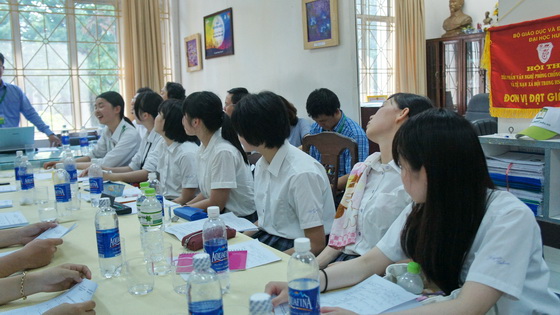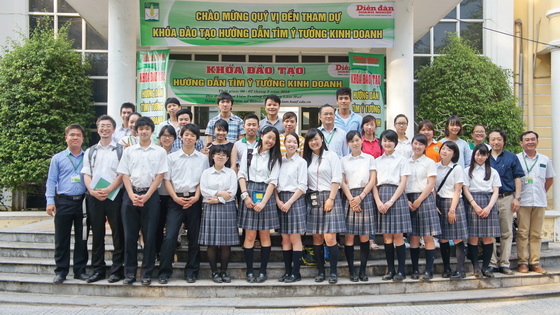 Two schools took photos together