From January 18th to 20th, 2018, the delegation of HUAF led by Assoc. Prof. Dr. Le Van An- Rector visited Souk Houng Heang Agricultural Development Co., Ltd (SHH), in Champasak province, Laos.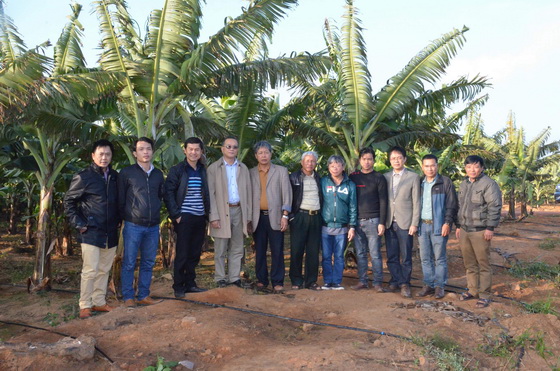 The objective of the visit is to create the connection in business to cooperate in training and seeking career for students when they graduate from HUAF.
The cooperation between SHH Company and HUAF is to combine in training and providing the high quality human resources for SHH Company. Furthermore, it brings into play the capacity and strength of each party. Moreover, it also coordinates the professional development of students in the field of agriculture.
What is more, the company will support practical activities, study tours, internships for HUAF's students. In particular, students participating in the internship will be the expected human resources for the company.
Through the visit to Champasak province, Laos PDR, the two sides signed a memorandum of understanding (MOU) on cooperation to bring practical benefits for all three parties including SHH, HUAF and students.