Attending the meeting, there were: Mr. Ito Shigeharu - Manager of Meisei Group; Mr. Nakashima TakaShi – Manager of Training.
To HUAF, there were: Assoc. Prof.Dr.Tran Thanh Duc - Vice Rector; MSc. Tran Vo Van May - Head of Student Affairs Department.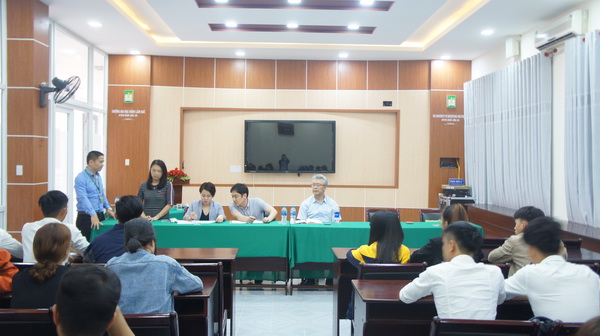 At the meeting, two sides exchanged and discussed the issues related to cooperation to create opportunities for internships in Japan. This is good chance for both to enhance the cooperation. In addition, through the cooperation, graduated students have opportunities to study and work as engineers in Japan.
Next, Meisei Group representatives presented plans and contents to support students in the fields of Food Technology, Agronomy, Technology and Engineering ... including management mechanisms of Japanese teaching for students who were selected to study and work in Japan.
On this occasion, representatives of the Group met and worked with students participating in the program.