The main aim of the training that took place at Hue University of Agriculture and Forestry (Vietnam) was to understand the requirements of a strong thesis proposal; To understand different types of peer review; to understand the peer review process, and to improve one's research proposals.
The training attracted about 50 participants from HUAF's researchers and staff and students.
The following topics were addressed: Different types of Peer Review; Peer Review Process; Improvements of Research Proposal after Peer Review; and Case studies in HUAF: lessons learnt from developing a research proposal.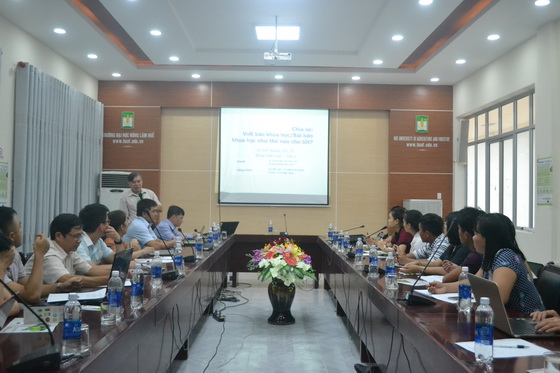 Prof. Le Duc Ngoan – Lecturer of HUAF presented at the training
During the training, the participants commented and discussed on the topics actively.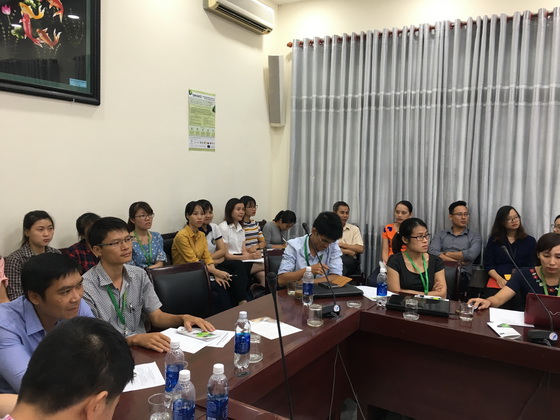 Participants in the training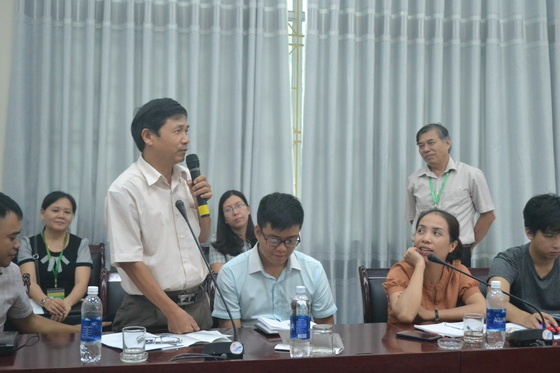 A participant shared his ideas in the training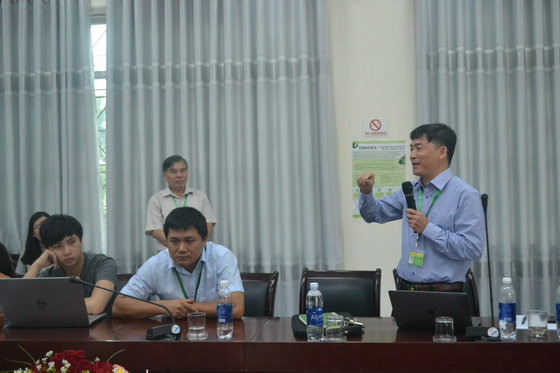 Another participant shared his ideas in the training