ENHANCE_ The Fourth Training Replication at HUAF- Exploitation and commercialization; research evaluation and spin-off creation
Saturday - 30/06/2018 16:15
The Fourth Training Replication on Exploitation and commercialization; research evaluation and spin-off creation had been organized by ENHANCE partner from Hue University of Agriculture and Forestry on June 30th, 2018. The training was conducted in the framework of the strEngthening National researcH And iNnovation Capacities in viEtnam (ENHANCE) project funded by the Erasmus+ programme.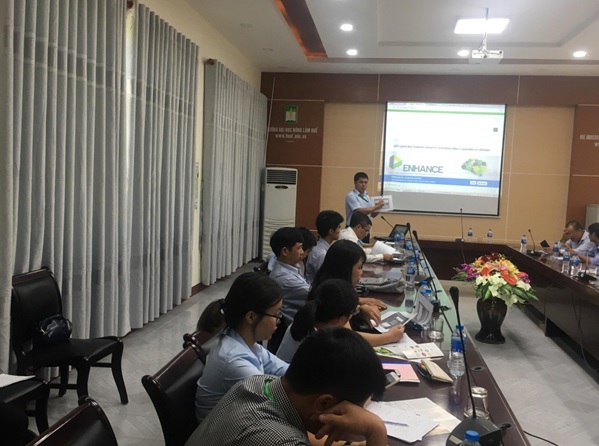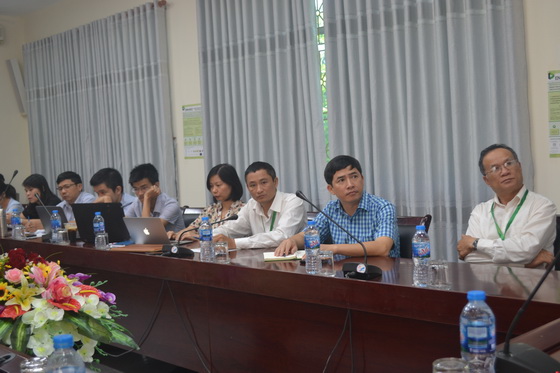 Participants in the workshop
The main aim of the training that took place at Hue University of Agriculture and Forestry (Vietnam) was to increase their knowledge on key topics for a better R&I management and implementation; to understand advantages and disadvantages of creation of start-up and spin-off unities in academic and research sphere; To show some good cases of spin-off and business engagement of researchers at HUAF; to define the mission and services of start-up and spin-off bodies in R&I structure.
The training attracted about 60 participants from HUAF's researchers and staff and external agencies.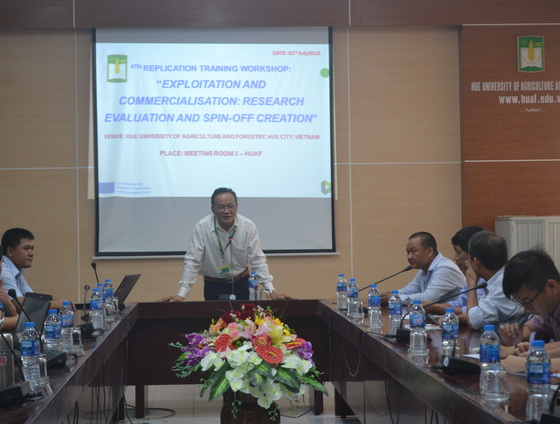 Assoc.Prof.Dr. Le Van An stated at the training
The following topics were addressed: the existing situation on exploitation and commercialization of research products; research evaluation criteria, advantages and disadvantages of spin-off.
During the training, the participants commented and discussed on the topics actively.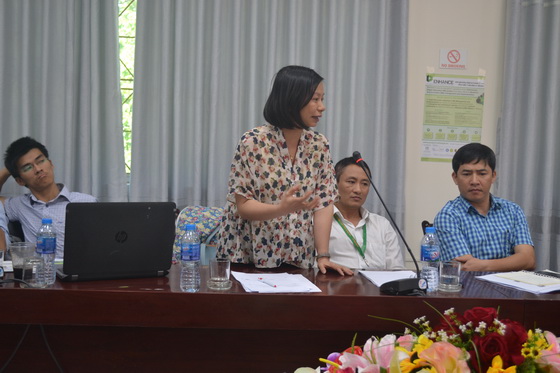 Discussion session from participants