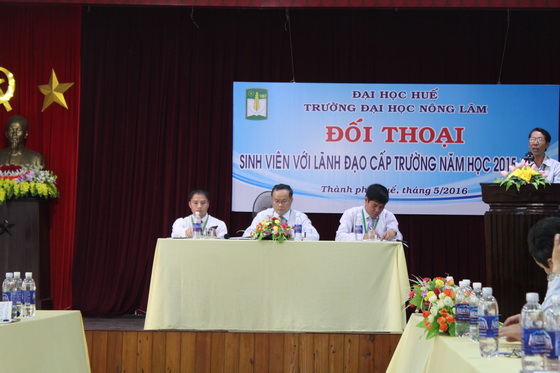 Some leaders of HUAF
Some questions from students were mainly focused on grades, school facilities upgrades, school tuition, motorbike keeping fee, absentee management, and the availability to provide more scholarships and so on.

During 3 hours to direct talk, leaders of HUAF hoped that they would receive all ideas from their students to adjust them suitably and to give greater measures so that students will finish their tasks well when they have studied in HUAF.

The meeting ended successfully.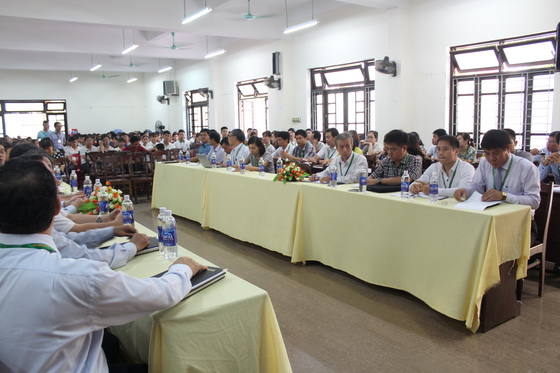 All participants in the direct talk session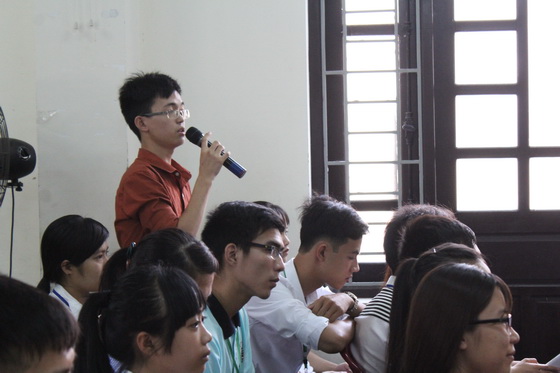 Students who had some questions to HUAF's leaders