Students' activities
Thursday - 24/03/2016 04:46
Students who have desires, interests, favorites and even aptitudes in some aspects can take part in ebullient activities of clubs which have being flexibly operated in the university such as sports, dancing, foreign languages, and music performances.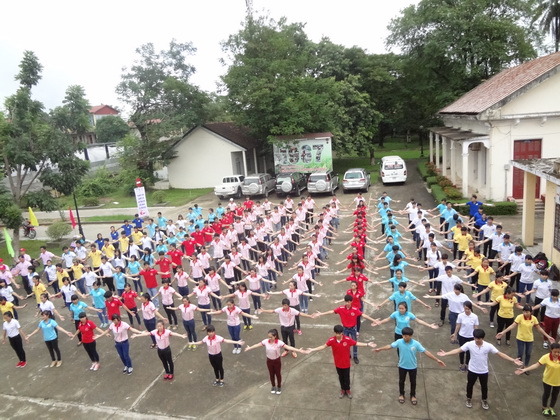 They are managed by Youth Union and Students Association in the University. This urges students to foster their competences in teamwork, voluntary activities and creativity in well-integrated relationships.

While they are studying and conducting in the campus, they also have good time to enjoy these activities.

Currently, some typical clubs in the university include Clubs of Dancing, Music, Guitar, Civilized student, English, Green volunteering, Information and Communication, Chess, Scholarship for hope, Blood donation and so on.

Due to club activities, students become more active, enthusiastic and energetic in life on the campus. It seems to encourage their motivation in study, practice and exchange what they are necessary if students desire. One of criterion of our university usually creates the favorable learning environment to develop maximum in their skills, creation if possible in any cases. It conveniently supports for students so that they can take full advantage of studying in the campus during the time when they have being studied.