Student teams of HUAF have won the football and volleyball championships
Thursday - 06/10/2016 21:48
Within the framework of sporting activities, the Sports Association of Universities and Colleges in Thua Thien Hue province held competitions on football and volleyball for student teams in universities and colleges.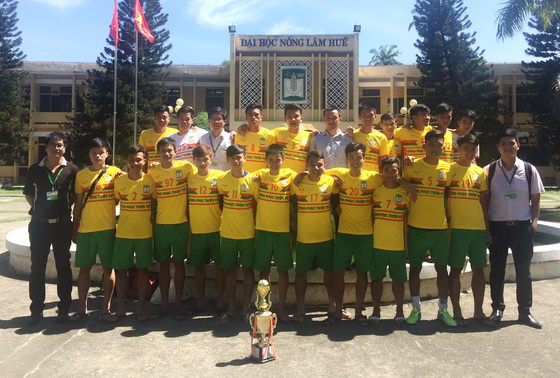 Student teams of Hue University of Agriculture and Forestry (HUAF) won the championships of football and volleyball in these sporting events. They were honored at HUAF due to their good results during the contests.
Congratulations to HUAF's football and volleyball teams.


HUAF's football team




HUAF's volleyball team