Workshop on sharing mechanisms to encourage scientific research in universities
Saturday - 02/03/2019 14:40
On February 27, 2019, University of Agriculture and Forestry, Hue University (HUAF) successfully organized a workshop on sharing mechanisms to encourage scientific research in universities (Research Incentives).
The workshop hosted by Assoc.Prof.Dr. Le Dinh Phung - Vice Rector of HUAF and presented by Prof. Dirk De Craemer, who is in charge of research and technology transfer activities of Ugent University (Kingdom of Belgium).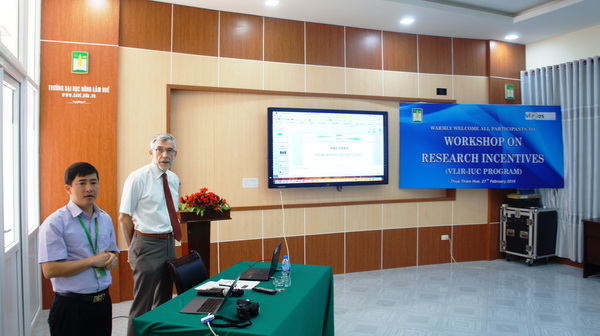 At the workshop, Prof. Dirk De Craemer talked about the mechanism to encourage scientific research, international publishing, technology incubation, research group establishment, research funding raise, support of young professors and associate professors in scientific research, evaluation system of scientific research products within the framework of joint universities, and so on.
The workshop provided useful information for scientists, especially managers of scientific research to contribute to promoting scientific research activities in universities.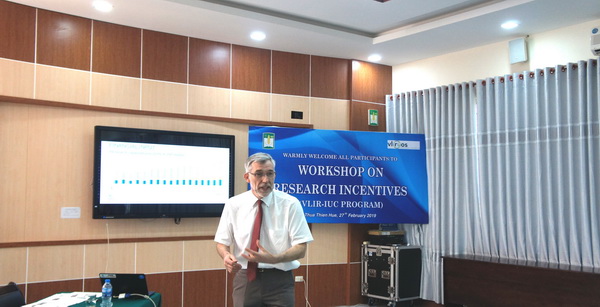 From February 28 to March 1, 2019, Prof. Dirk De Craemer kept working with related functional units to discuss detailed issues on scientific research activities.