The 5th Consultative Meeting on Cooperative Research and Development towards Sustainable Development of Glutinous Rice-Based Economies in the Greater Mekong Subregion (GMS)
Thursday - 08/11/2018 09:26
From November 6th to 7th, 2018, the 5th Consultative Meeting on Cooperative Research and Development towards Sustainable Development of Glutinous Rice-Based Economies in the Greater Mekong Subregion (GMS) was organized at University of Agriculture and Forestry, Hue University (HUAF).
Attending the conference, there were: Assoc. Prof.Dr. Le Van An - Rector of HUAF along with leaders, lecturers and researchers of the Faculty of Agronomy and the Faculty of Food Technology and Engineering.
To distinguished guests, there were representatives from Kasetsart University (Thailand), Mahasarakham University, Knowledge Network Institute of Thailand – KNIT and Savannakhet University (Laos).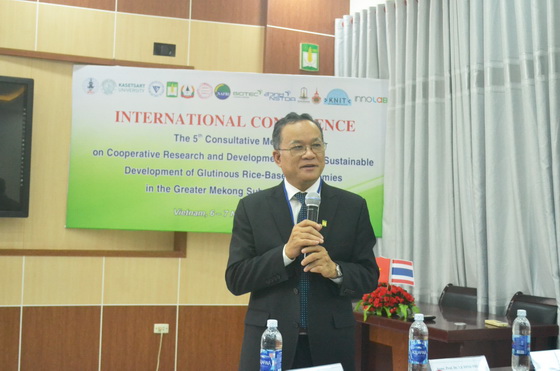 At the opening ceremony, Assoc. Prof.Dr. Le Van An welcomed the international delegates to attend the conference. He said that this was a good occasion for universities and research institutes in the Mekong sub-region to set up a research network for sharing information and exchanging cooperation on Glutinous Rice production in Thailand, Laos and Vietnam. He hoped that, through this conference, all parties would go on expanding cooperation and sustainable development of research network in the future.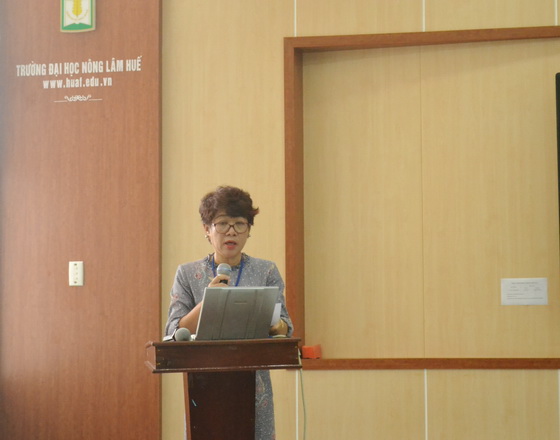 At the conference, Dr. Warapa Mahakarnchanakul - Kasetsart University (Thailand) expressed her sincere thanks to HUAF for jointly organizing the conference so that the universities had the chance to share the researches on related fields. She desired that this collaborative research network of all sides would develop.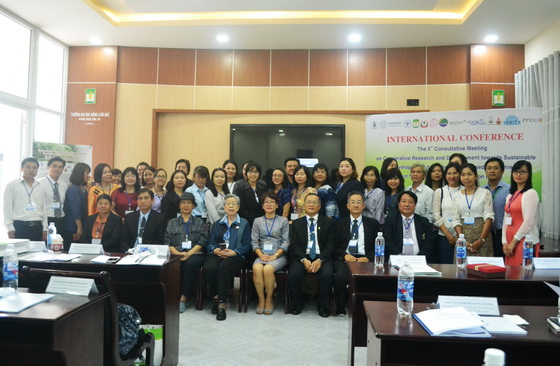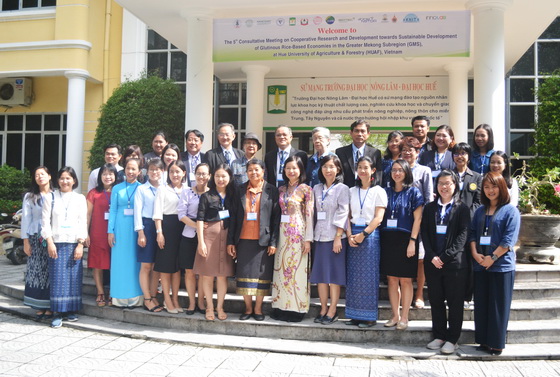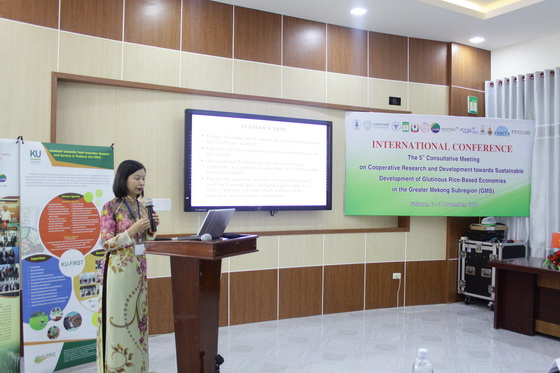 Researchers presented the researches in the conference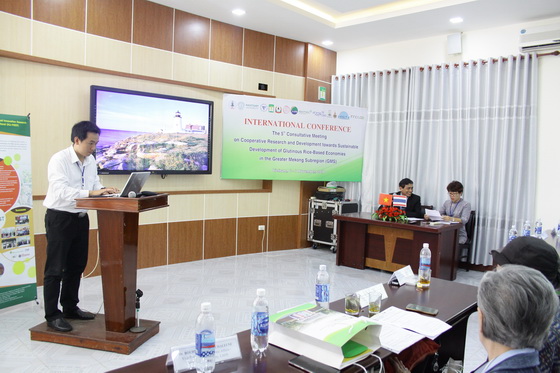 Researchers presented the researches in the conference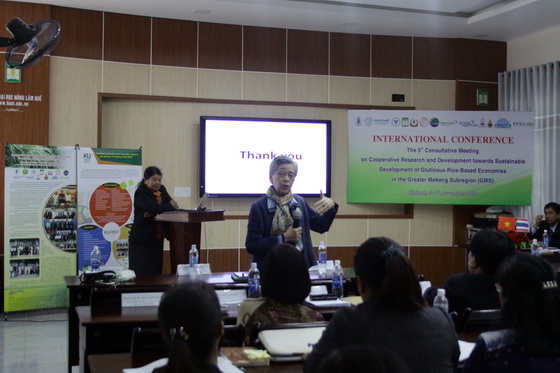 Researchers presented the researches in the conference