Seminar on REDD + and climate change
Thursday - 12/04/2018 10:19
On April 11, 2018, Hue University of Agriculture and Forestry (HUAF) in collaboration with Forestry University, Hanoi held a seminar on REDD + and climate change.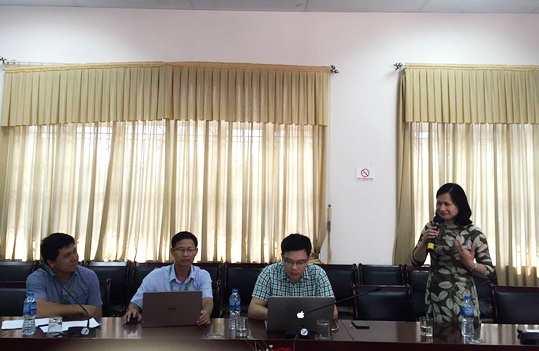 Attending the seminar included Assoc. Prof. Dr. Tran Thi Thu Ha- Forestry University, Hanoi; representatives from Science, Technology and International Cooperation Department, leaders of Forestry Faculty and some lecturers of HUAF.
At the seminar, Assoc. Prof. Dr. Tran Thi Thu Ha presented a number of topics related to REDD + topics, such as climate change and the role of forests, the overview of REDD +, causes of deforestation and failure of forests; forest degradation, strategies or national action plans, REDD + governance, and so on. This was a good opportunity for two universities to connect and share information about the integration of REDD + into education and higher education in the future.