International Symposium on Education and Research in Global Environmental Studies in Asia
Tuesday - 04/12/2018 14:30
From November 30th to December 2nd, 2018, the International Symposium on Education and Research in Global Environmental Studies in Asia was held in Bogo, Indonesia by Kyoto University, Japan and Bogor University of Agriculture, Indonesia.
The delegation of University of Agriculture and Forestry, Hue University (HUAF) led by Assoc. Prof. Dr.Le Van An - Rector, attended the symposium.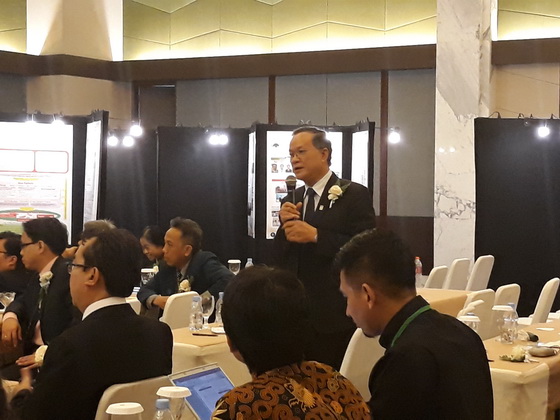 Assoc. Prof. Dr.Le Van An shared his opinions in the symposium
There were 170 scientists from universities in nine countries in Asia, including Japan, Vietnam, Indonesia, Thailand, Philippines, Malaysia, Laos, Cambodia, and China. In addition, some big Japanese businesses also participated in the symposium.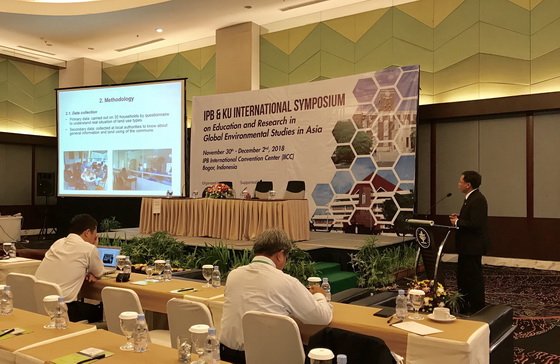 Assoc. Prof. Dr. Tran Thanh Duc- Vice Rector of HUAF presented research results in the symposium
The symposium consisted of a plenary session and six thematic sessions. This was an opportunity for professors, lecturers, students and experts to present and share their research results in fields related to the topic of the symposium. Furthermore, HUAF members presented their research results and proposed the cooperation in the future.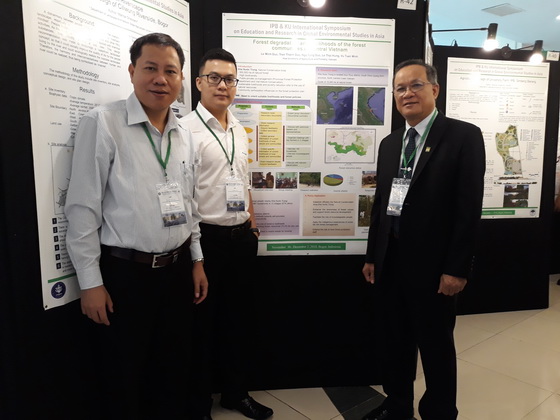 The delegation of HUAF in the symposium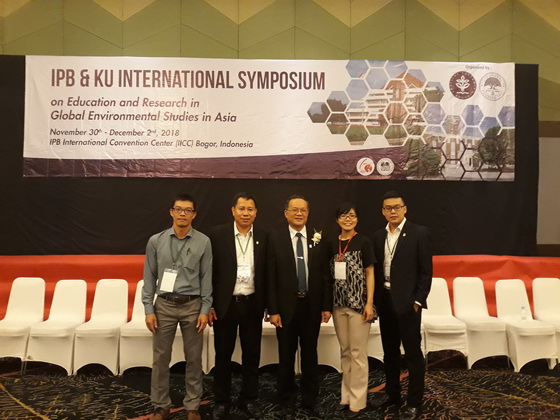 The delegation of HUAF in the symposium