FISCAL 2016 Grants for Japan- Related Research projects funded by the SUMIMOTO Foundation
Thursday - 16/06/2016 05:49
On June 14 th 2016, Mr. Koichi Ishizuka who is an officer of a program on FISCAL 2016 Grants for Japan- Related Research projects funded by the SUMIMOTO Foundation, worked with leaders and staffs of Hue University of Agriculture and Forestry (HUAF), Vietnam. The purpose of his visit was to introduce the program on the Research projects funded by SUMIMOTO Foundation.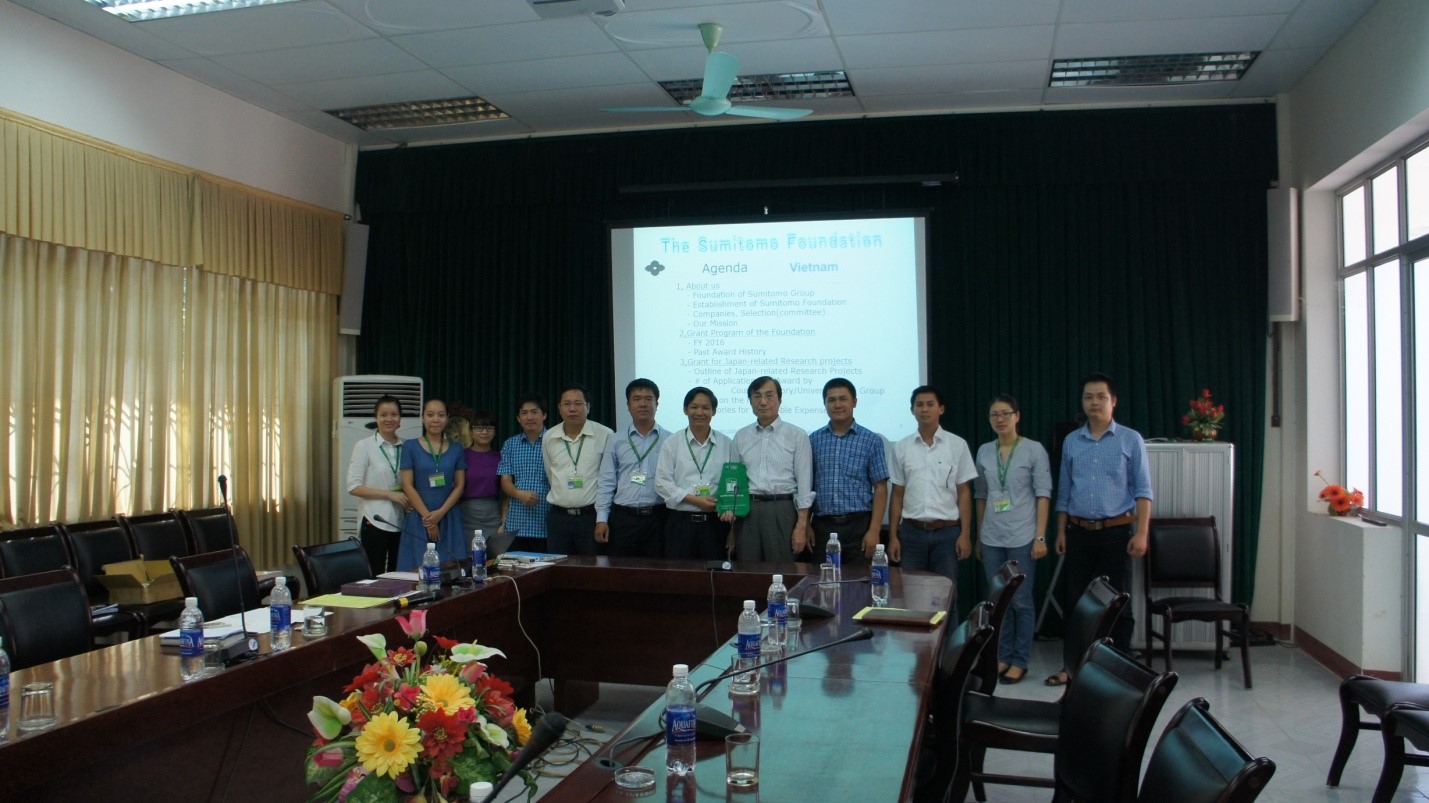 The participants in the meeting included Assoc.Prof.Dr. Phung Thang Long- Vice Rector of HUAF along with some staff members of the university.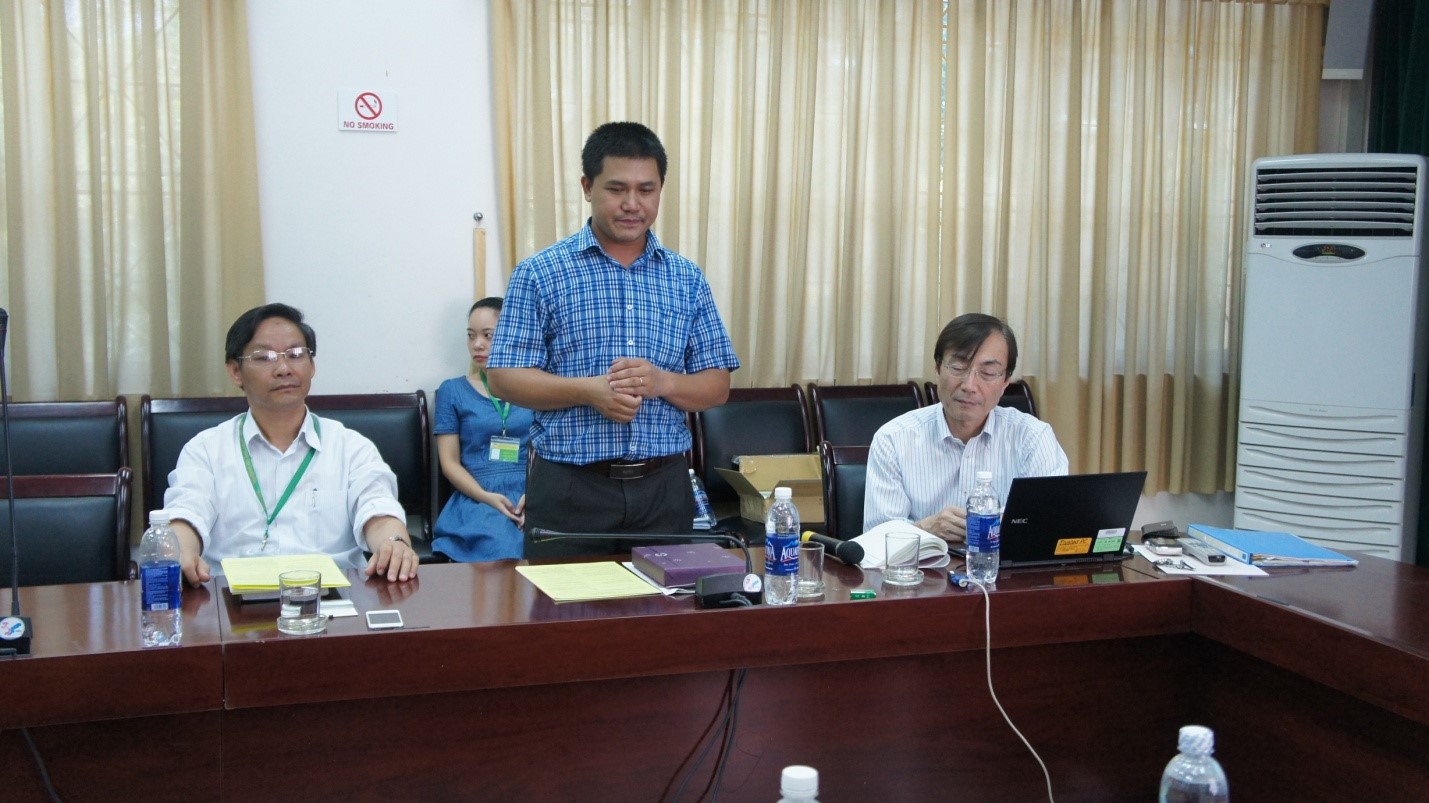 Dr. Pham Huu Ty- Head of Department of Science, Technology and International Collaboration stated in the meeting
At the meeting, Mr. Koichi talked about the contents related to the program such as eligible projects, type of the research, qualifications of applicant, applicable expenses, and budget of the grant and so on. After that, staffs of HUAF asked some questions about the processes to apply for the program. Hence, he answered them directly.
The grant period will be implemented during next year (April 2017 through March 2018) but can be extended by another year maximum if required with specific reason. The budget total is about Y 50 million.
All participants took a photo together