Meeting with the Delegation of Future Farmers Organization
Monday - 28/03/2016 16:17
On 25th March, the Delegation including 35 members who are staffs, officers and students of Future Farmer Organization of Thailand paid a visit to Hue University of Agriculture and Forestry (HUAF), Vietnam. Assoc.Prof.Dr Phung Thang Long-Vice Rector of HUAF hosted the meeting.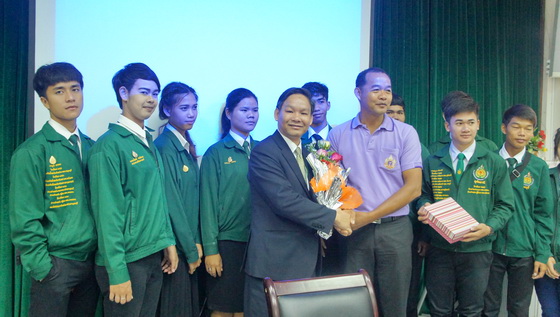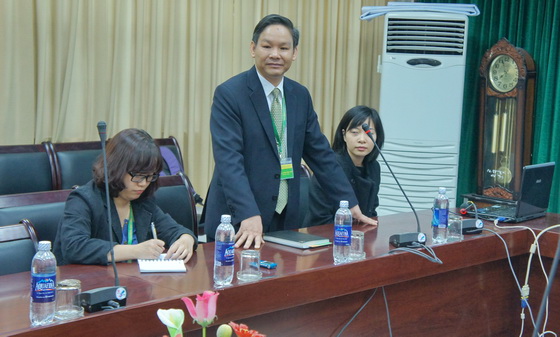 Assoc.Prof.Dr Phung Thang Long gave a speech in the meeting
At the meeting, the Delegation was introduced about the brief information of HUAF such as: short history, its foundation, training programs, annual enrolment, scientific research, technology transfer and international relations in the previous years. Moreover, Assoc.Prof.Dr Phung Thang Long emphasized that HUAF had had good relationships with different universities and institutes over the world, especially with Thailand. In addition, HUAF has being implemented a lot of international programs, for example, staffs and students exchange, scientific research exchange and other related activities. Also, Assoc.Prof.Dr hoped that through this meeting, two sides had chances to understand with each other in fields of agriculture in generally. Furthermore, leaders of two sides desired to discuss, to cooperate mutually afterwards, aiming at urging the development of socio-economic between Thailand and Vietnam.

The meeting ended at 9:30am at the same day.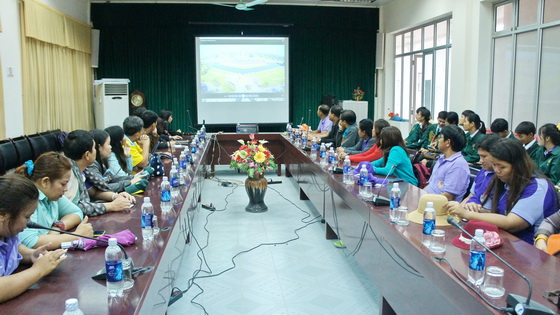 The participants in the meeting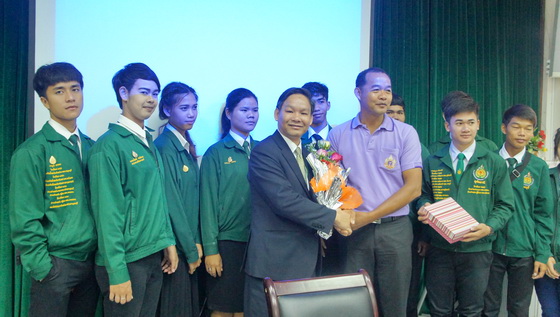 Two leaders gave souvenirs and took photos