1.200 Fourth year students of Hue University of Agriculture and Forestry (HUAF) took part in Job Fair 2016
Thursday - 12/05/2016 14:24
On 7th of May 2016, Job Fair 2016 was taken place in HUAF. This is the third time that HUAF has held this big event. There are 32 companies in the whole country joined together. They play vital roles in discovering potential candidates for their companies.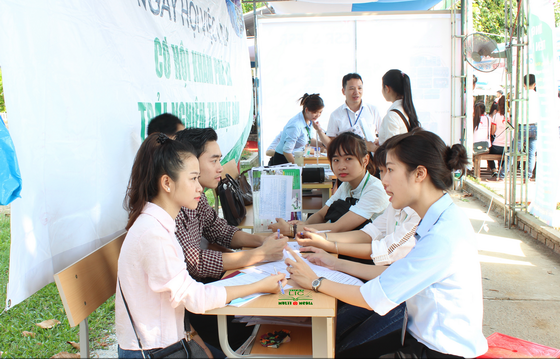 Participants in this event included leaders in rector board, leaders of departments, faculties, institute, centers, and lecturers along with 1.200 fourth year students in the university.

On this occasion, a huge number of companies will enroll 1.000 good candidates who have graduated from all branches of HUAF. Furthermore, candidates will be enrolled in unlimited quantities.

With the participation of 32 entrepreneurs, 7 main sponsors, 4 other co-funded units, the program is considered as an ideal playground and a good chance for students in HUAF who want to find a job after their graduation.

Within the frameworks of the big event, HUAF also organized different related activities in 2016 such as guestspeakers from CP Vietnam Company, GREENVET company, and Ngo Bich Ha who is the famous speaker of Vietnam in the topic "Students in the integrated period" held by Vietnam Edutainment company and the program "Startup from the agriculture" for 70 staffs and students in HUAF.

These are good opportunities for all students in directly talking to bosses in order to express their abilities to be more confident and active in the new environment.

If students have got good results, they will become as the official staff in the company where they registered and will look ahead to a greater future.
Some photos taken from the Job Fair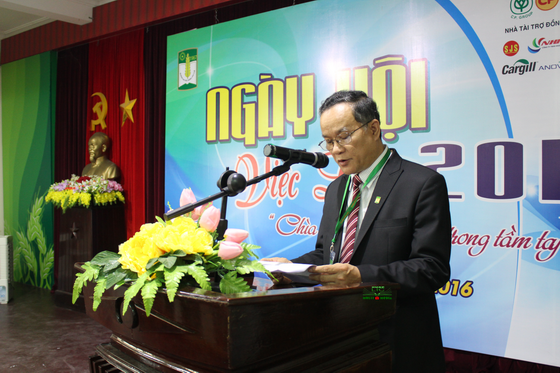 Assoc.Prof.Dr Le Van An delivered a speech in the Job Fair opening ceremony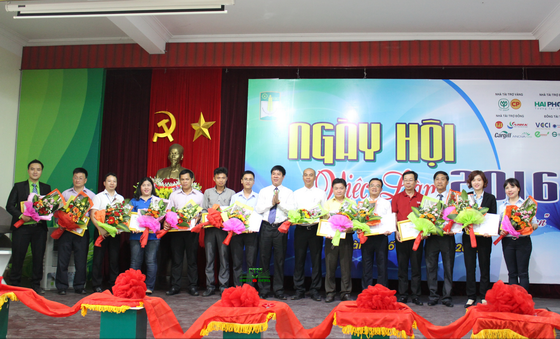 Granting flowers for sponsors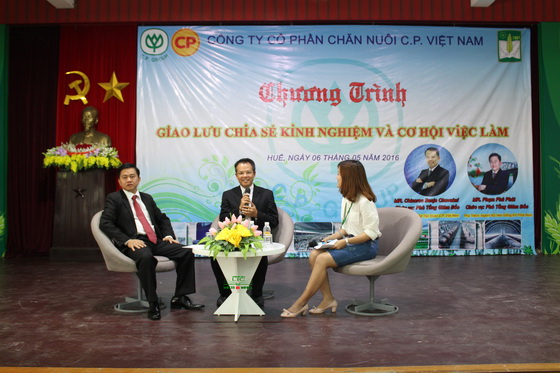 CEO Talk program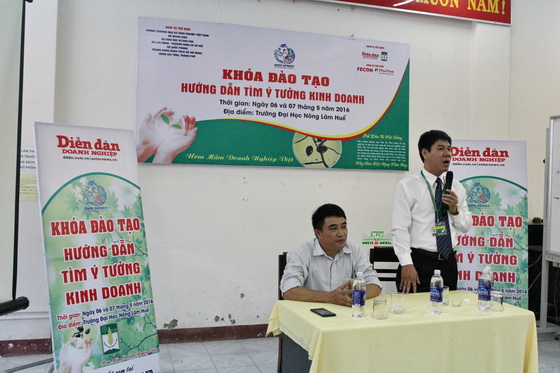 Training in "Startup from the agriculture "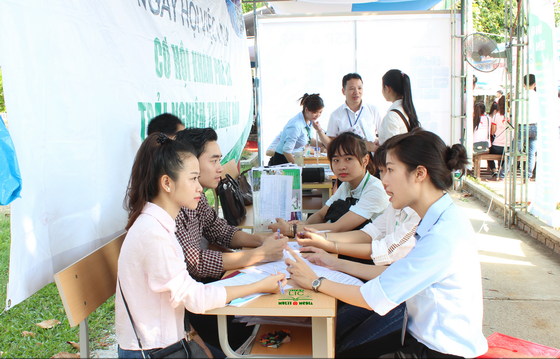 Students were interviewed directly