02 students of HUAF won the consolation prizes for calculus and algebra
Monday - 08/04/2019 06:17
From 1st to 7th of April, 2019, the 27th National Mathematical Olympiad for students jointly organized by Vietnam Association of Mathematics, Central Committee of the Vietnam Student Association, Vietnam Union of Science and Technology Associations and Nha Trang University at Nha Trang University.
The competition attracted more than 650 students from 90 delegations from 93 universities, colleges, academies and high schools in the whole country. Candidates took two exams of Algebra and Calculus.
The competition organized by Vietnam Mathematical Society in collaboration with educational units, which began in 1993 to create motivation to promote and improve the quality of teaching and learning Mathematics. Therefore, winners will be fostered in universities, colleges and academies.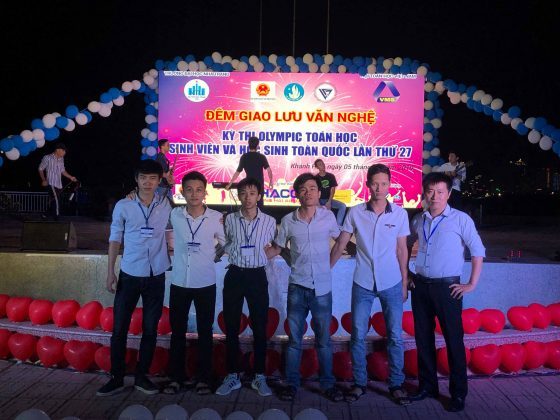 This year, the delegation of HUAF including 7 members led by Ms. Tran Thi Thuy Huong – Vice Dean of Faculty of Fundamental Sciences, Mr. Tran Duc Hong- lecturer of the Faculty and 5 students participated in the competition. As a result, 2 students won the consolation prizes for calculus and algebra.
In addition, the delegation of HUAF participated in football tournaments and other activities.
According to the organizers, the National Mathematical Olympiad for students in 2020 will be held at University of Education, Hue University.