Students of Rajamangala University of Technology (Tawan-ok), Thailand participated in the students exchange program at HUAF
Friday - 28/12/2018 10:31
On December 27th, 2018, the delegates of Rajamangala University of Technology (Tawan-ok), Thailand including 08 staff and 21 students have participated in the international students exchange program at University of Agriculture and Forestry, Hue University (HUAF).
Attending the meeting, there were Assoc.Prof.Dr. Le Dinh Phung- Vice Rector of HUAF and Dr. Pham Huu Ty- Head of Department of Science, Technology and International Co-operation.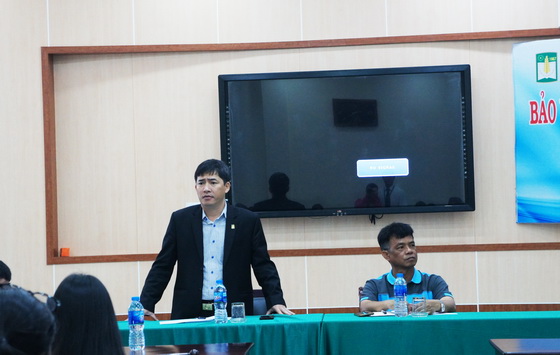 At the meeting, Assoc.Prof.Dr. Le Dinh Phung shared some information on the bilateral co-operation program between HUAF and Rajamangala University for years. That is why two universities have implemented the annual students exchange program.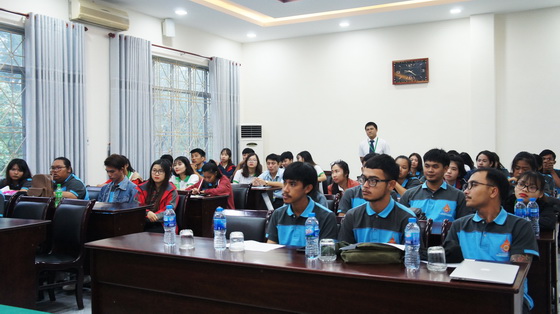 The international students exchange program will help students of Rajamangala University, Thailand have good opportunities in studying at HUAF such as visiting practical farms of HUAF in Thua Thien Hue province, taking part in activities in Faculty of Engineering and Food Technology, Faculty of Animal Science and Veterinary Medicine and Faculty of Fisheries. Moreover, Thai students will visit some historical sites in Hue (Hue Citadel, Thanh Toan bridge, Phuoc Tich Ancient Town) to find out Vietnamese cultural identities. Furthermore, they will take part in the Final round of the contest "Scientific Creativity and Agricultural Start-up for students of HUAF in 2018" at the end of this month.